Avid diver Donald Dirren recently discussed the top five scuba diving locations in the Florida Keys.
Divers don't have to travel worldwide to discover vibrantly colored coral reefs, tropical fish, and mind-blowing shipwrecks. Avid scuba diver Donald Dirren recently explained that all of these wonders could be found as close as the Florida Keys.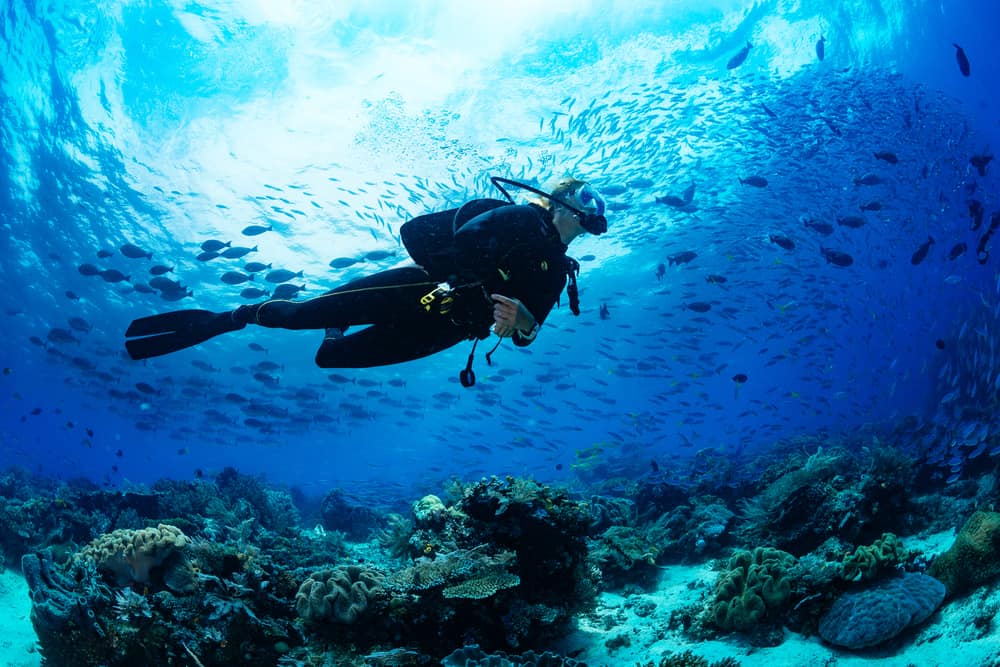 "The Florida Keys is one of my favorite dive destinations in the world, and it's so close to home," Donald Dirren said. "It offers as much or more than many places I've spent days traveling to reach."
Don Dirren offered his top five favorite places to dive in the Keys to help others access the dive destinations that have brought him endless hours of joy.
"Divers visiting the keys for the first time have to head to John Pennekamp Coral Reef State Park in Key Largo," Dirren said. "The coral reefs here are incredibly vibrant and full of life, and visiting the iconic underwater statue of Jesus is something to check off your bucket list."
Dirren added that, while in Key Largo, divers should visit Molasses Reef as well. This reef is known for its abundance of tropical reefs and brightly colored corals. It's also easy to access, making it a perfect day trip.
The Florida Keys offers more than reefs, which is part of what makes it such an epic dive destination. The USNS General Hoyt S. Vandenberg is a ship that was intentionally sunk into growing an incredible artificial reef. The 13,000-ton ship is a sight to see, and the marine living in and around it is even more impressive.
"My favorite shipwreck in the keys is the Duane," Donald Dirren said. "It's a short distance from Molasses Reef in the upper keys, and the ship itself is rich in history."
Dirren stated that this 327-foot-long ship sank in 1987, and divers can learn about its military history before heading 120-feet deep to view it.
"Finally, I'd suggest any basic level divers head to Sombrero Reef at least one time," Dirren finished. "It's a relatively shallow dive that is an absolute dreamland for anyone seeking tropical underwater life. Angelfish, princess parrotfish, rainbow, damselfish, they're all here and more."
Donald Dirren finished by emphasizing that the Florida Keys is a budget-friendly dive destination offering million-dollar underwater views. He suggested choosing a reef-friendly local dive company to take you to these five incredible locations and more.