Many amazing adventure travel destinations around the world offer unique experiences. Some offer luxury, while others provide a more rustic feel. However, they all offer great memories that will last a lifetime. It's important to consider your needs and desires when choosing your destination, as each one offers something different.
Whether you love adventure or hate it, there's no denying the fact that travel broadens our minds and helps us understand ourselves and others better. Traveling abroad has become a lot easier with the advent of the internet. There are plenty of travel guides that tell you all about the best places to visit around the globe. But what about the adventure travelers among us who don't want to see the typical tourist attractions but instead want to head off into the wild and experience nature at its best?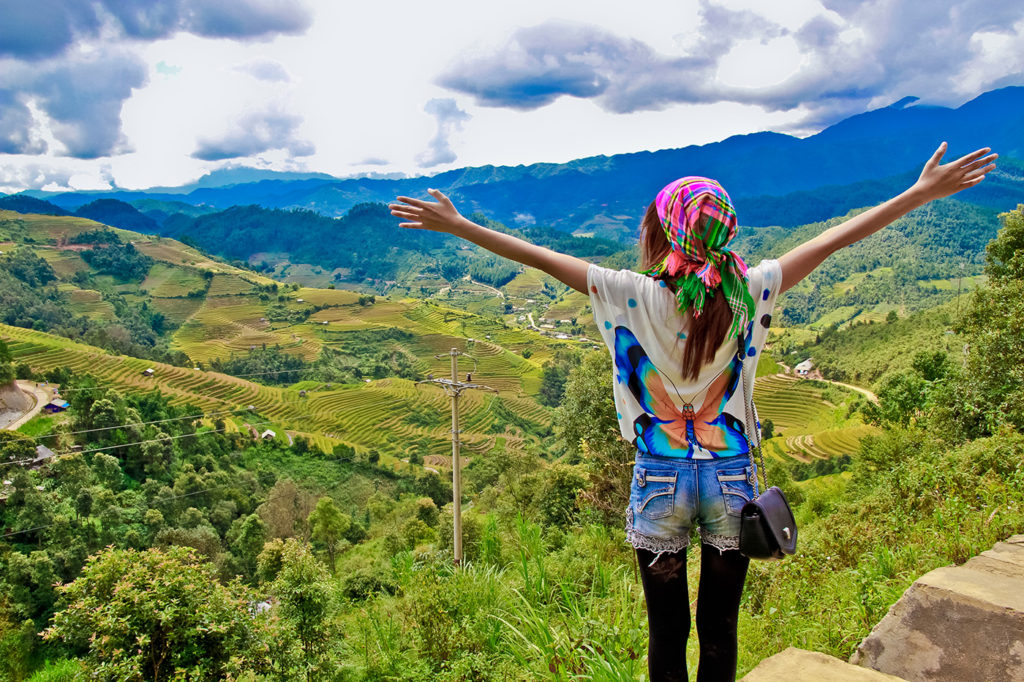 So, here's a list of the top ten places around the world where you can experience true adventure travel. The list contains some of the best adventure travel destinations across the globe. Some are popular with adventure travelers, some with wildlife lovers, and some with those looking for romance and adventure. So whether you're planning a solo trip or a vacation with friends, let's check out this list of the 10 best adventure travel destinations around the world.
What is adventure travel?
Adventure travel is a term used to describe any travel that is done for the sake of exploring something. Some may see it as going to a new country, visiting a new city, or trying something new. Whatever the case, the end goal is to find out what's around the world and experience new things. You can travel to countless places, from the most popular tourist destinations to remote and unexplored lands. You can go solo or with a friend, family member, or partner. There are no rules to this type of travel so that you can go anywhere, anytime.
The different types of adventure travel
Adventure travel, also known as adventure tourism, is an eclectic mix of activities that allows travelers to experience something new. It is often done in a group, and it is often expensive. Most of the time, adventure travel is associated with outdoor activities such as trekking, climbing, rafting, biking, and hiking. Adventure travel is also often associated with participating in volunteer work. It is also a great way of meeting new people from different cultures.
The benefits of adventure travel
But do these guides cover everything? They can give you a narrow perspective of what's out there, leaving you with no idea how to find out more. This might not be an issue if you're a traveler with a taste for adventure. However, if you like to explore new cultures, it may be time to broaden your horizons. As a traveler, I've learned a lot from travel blogs, but I've also noticed that many of the most popular bloggers focus on the more luxurious side of things. In this blog, I will look at the most popular adventure travel destinations worldwide. From the most relaxing to the most extreme, I'll show you where to go and how to have the most fun.
How to find adventure travel sites?
The good news is that there are many options when it comes to adventure travel blogs. While some of these websites are curated by travelers, most are curated by independent travel bloggers. These include blogs that focus on specific regions, countries, or topics. You can also look for adventure travel blogs focusing on a particular destination. In this case, you'll have to research to see which ones are reputable and active. It's important to know that not all adventure travel blogs are created equal. Some are run by passionate travelers just to tell you about their adventures. Other blogs are run by companies or PR agencies that want to promote a particular destination or activity. In other cases, you may encounter blogs written by someone just looking for something to do. Regardless of the case, you'll want to ensure that the blog is active, and reliable and that the author is willing to offer you a freebie.
Why should I consider adventure travel?
Adventure travel has been growing in popularity lately, with travelers seeking to travel in a more offbeat way. While many choose to go on a cruise, others prefer to head into the wild and explore remote destinations. However, most travelers tend to forget the importance of safety when traveling. This is where adventure travel comes in. Adventuring abroad allows you to meet new people, see beautiful places, and learn more about yourself. Adventuring abroad is a great way of experiencing the world, but it's also a way of learning how to deal with adversity. It's all about testing your limits, and it's a way of helping you grow as a person.
Frequently asked questions about adventure travel.
Q: How did you decide to go on an adventure-travel vacation?
A: I love traveling, but I have never done anything like this. I went on this trip with my friend, and she was talking about all these fun trips she took with her family in Europe. It sounded like a awesome experience. I couldn't wait to start planning it!
Q: What did you do before your first trip?
A: I bought all of my clothes and prepared my bags. I had two suitcases, one full of clothes and another one with the essentials.
Q: How did you choose your destination?
A: I chose New York City because it's where I live now, but I also like Paris, London, and Tokyo.
Myths about adventure travel
1. You have to be healthy before you go on a trip.
2. You have to take vitamins before you go on a trip.
3. You need to pack lots of things when you travel.
Conclusion
I love adventure travel. It's my favorite type of vacation because it gives me a chance to explore new cultures, meet interesting people and experience the world through a different lens. When I go on vacation, my goal is to find a place that is unique and worth spending time in. Whether I am looking for a beach, mountains, historic sites, a city, or a tropical island, there is something for everyone. Adventure travel is easy to see the world while having the time of your life. But it can be expensive to travel with kids, so I wanted to share some affordable places that offer the best family adventures.