Are you seeking the perfect bachelorette party destination to celebrate your upcoming nuptials? Look no further than sunny, beautiful Cancun! Whether you're seeking a luxurious getaway with all the amenities or an exciting adventure away from home, you'll find plenty of incredible options in this charming Mexican paradise. From luxury yacht tours to poolside day parties and adventure-filled excursions, Cancun offers something suitable for any bride-to-be. So don't delay—start planning your unforgettable bachelorette extravaganza today!
Top Bachelorette Party Ideas
Here are some top bachelorette ideas in Cancun:
Charter A Luxury Yacht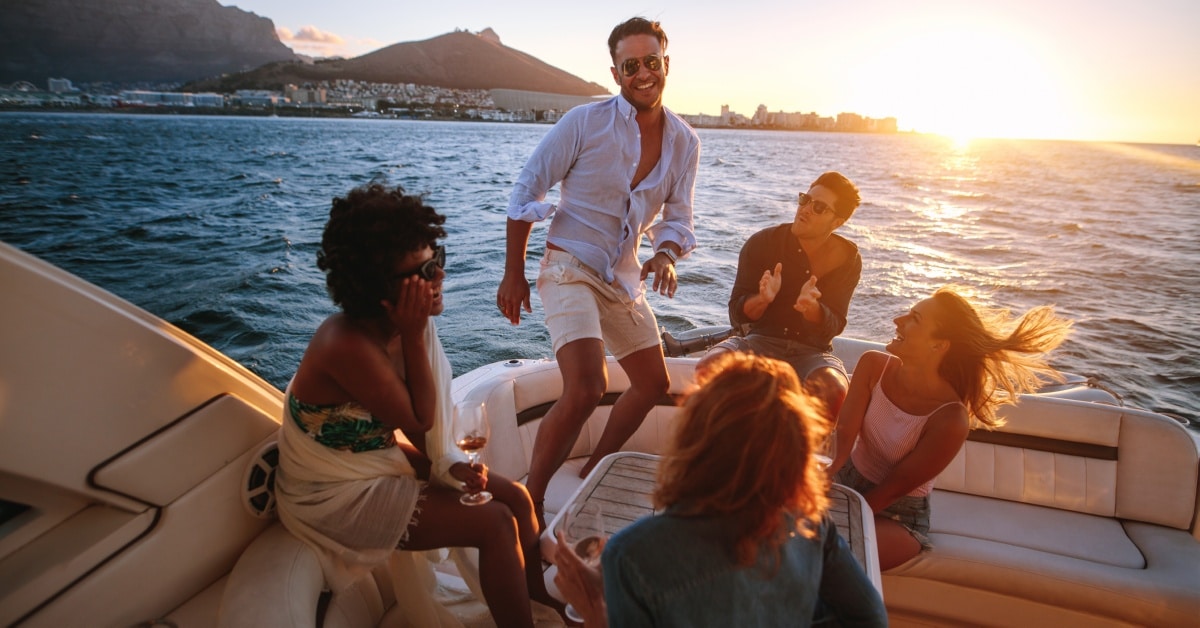 Chartering a luxury yacht for a day trip or overnight excursion is a top bachelorette idea in Cancun. Many boats have a professional crew and an onboard chef, offering an all-inclusive experience with food and drinks. Guests can snorkel, paddleboard, or kayak in the crystal clear waters of the Caribbean Sea while anchored in a secluded cove. The sunset views from the yacht, with the skyline of Cancun as the backdrop, are breathtaking and make for the perfect Instagram photo moment. A luxury Tulum yacht rental can also be ideal for a bachelorette party, with private space for dancing, drinking, and celebrating with friends.
The yacht can be decorated to match the bachelorette party theme, whether a classy and elegant affair or a fun and wild event.
Relax At The Beach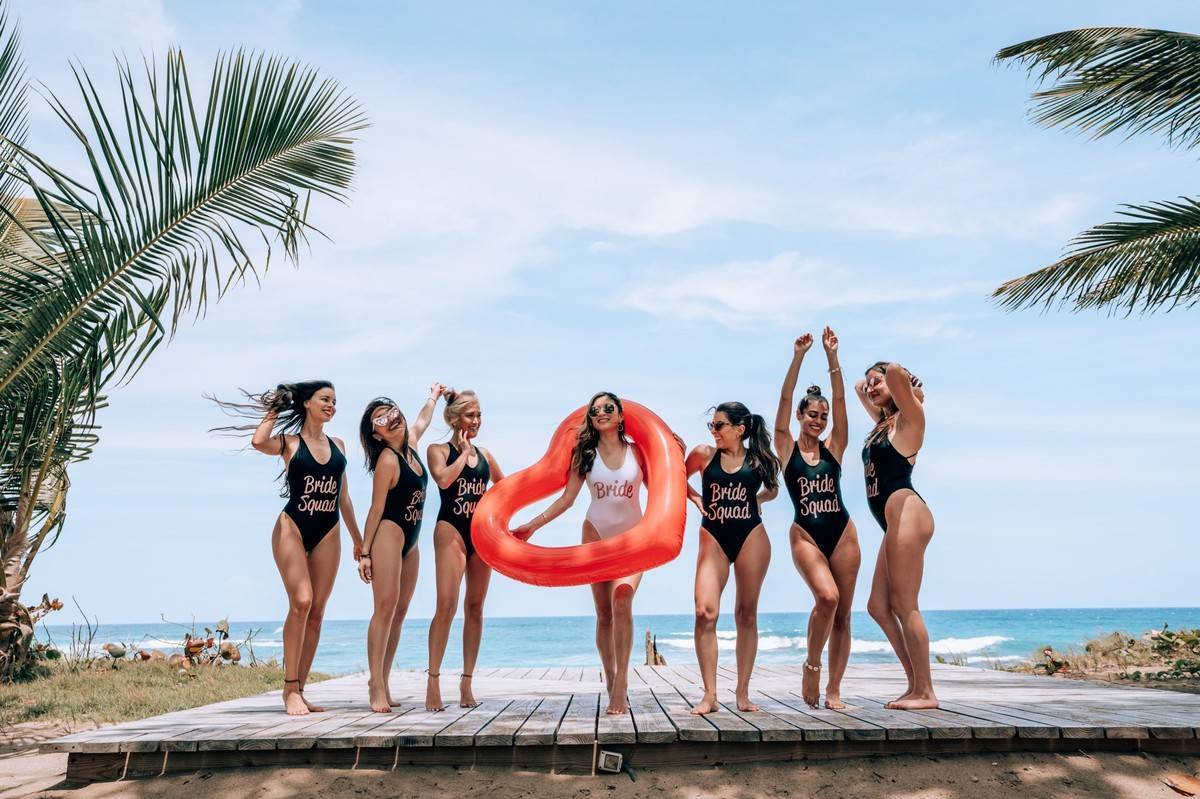 With miles of pristine beaches, Cancun is the perfect destination for a fun day in the sun. Rent a cabana, grab some drinks, and spend the day relaxing on the beach with your besties.
Check Out The Nightlife
Cancun is known for its vibrant nightlife, making it a perfect location for bachelorette parties. Experience the city's pulse with a night out, visiting some of the most renowned bars and nightclubs.
Explore Ancient Ruins
Cancun offers an enchanting blend of natural beauty and historic landmarks that marks its place as a must-visit destination globally. While enjoying your bachelorette party in Cancun, explore the iconic ruins, undeniably the region's most popular and essential attractions. The ancient civilization relics and temples from the Maya era are preserved in their original form and offer a glimpse into the lives and culture of the pre-Hispanic civilization. The Chichen Itza, Tulum, and Coba ruins are among the most exceptional sites to visit, each with its unique charm, rich history, and myriad jaw-dropping views. Visiting these iconic ruins during your bachelorette party in Cancun will provide you and your friends with a memorable cultural experience and allow you to connect with nature while enjoying picturesque panoramic views.
Unwind With A Spa Day
Cancun has plenty of luxury spas if you're looking for a relaxing getaway to pamper yourself before the big day. Indulge in a massage, facial, or body treatment, and recharge your batteries.
Get The Adrenaline Pumping With A Jungle Tour
For the adventurous bride-to-be, Cancun offers a variety of jungle tours, including zip-lining, cave exploring, and ATV adventures. Unleash your inner thrill-seeker and create unforgettable memories with your friends.
Get a Birds Eye View Of Cancun On A Helicopter or Airplane Tour
Why not add an element of excitement by taking your squad on an airplane or helicopter tour? As you soar high above the sparkling turquoise waters of the Caribbean, you'll be treated to breathtaking panoramic views of the Yucatan peninsula's stunning natural beauty and ancient ruins. With the wind in your hair and the sun on your skin, you'll feel free and alive as you make memories that will last a lifetime. Whether you take an aerial tour of the area's famous Maya temples or enjoy the scenic vistas from above, there's no doubt that a flight tour is a perfect way to add a touch of magic to your bachelorette party in Cancun.
Sip And Swim At A Pool Party
Cancun is famous for its incredible pool parties, making it a prime destination for bachelorette parties. Dance to good music, sip on cocktails, and soak in the sun by the pool.
Swim In A Cenote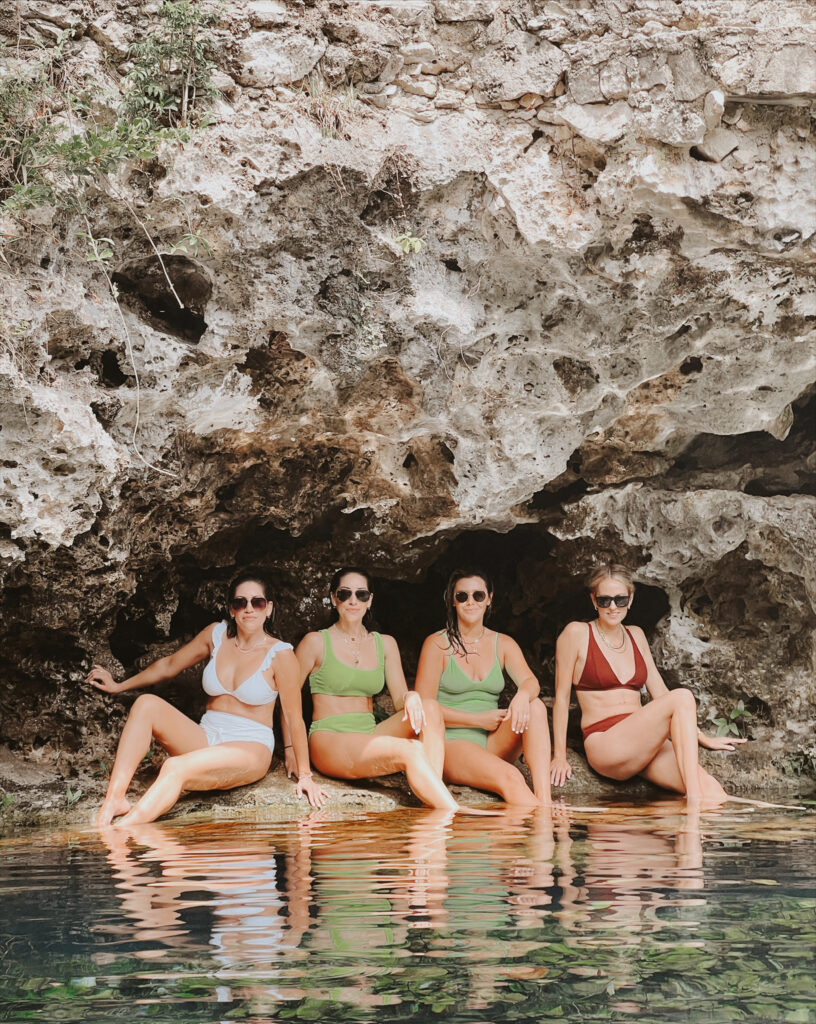 Swimming in cenotes while at your bachelorette party in Cancun is an experience that will leave you with unforgettable memories. These natural sinkholes, filled with crystal-clear water, offer unique swimming opportunities and a chance to explore the world's natural wonders. Cenotes are mesmerizingly beautiful and have healing properties, as the water is rich in minerals and naturally filtered.
Tantalize Your Tastebuds With Fine Dining
Cancun boasts some of the most exquisite restaurants in Mexico, with a wide range of international cuisines available. Celebrate your bachelorette party with a gourmet dinner and toast to the bride-to-be over a delicious meal.
Snorkel Some Stunning World-Class Reefs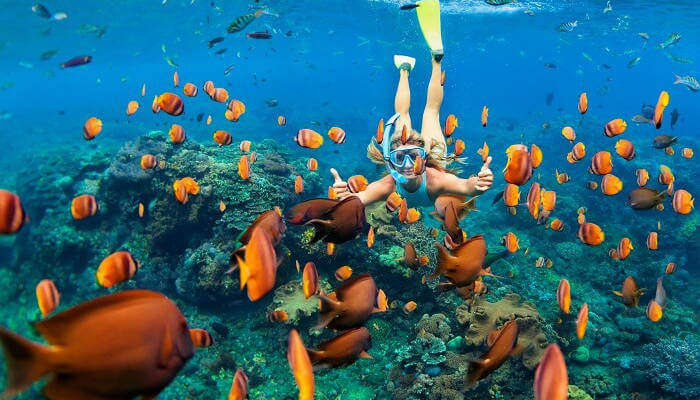 Embarking on an unforgettable underwater adventure by snorkeling some of the most beautiful reefs in the world is sure to create some spectacular memories for you and your bachelorette party. The crystal-clear turquoise waters teem with a dazzling array of marine life, from brightly-colored tropical fish to gracefully gliding sea turtles. As you swim through the underwater wonderland, you will be struck by the sheer diversity and vibrancy of the reef ecosystem. The coral formations are a visual feast, with intricate and endlessly fascinating patterns and textures.
Conclusion
Planning a bachelorette party in Cancun can be a great way to have an unforgettable adventure with your closest friends. Whether you're looking for something extravagant and wild or are searching for something a bit more low-key, there is sure to be something out there that meets your needs. Getting away from your everyday hustle and bustle can provide the perfect escape to relax, explore and create beautiful memories with the best of friends. From spas and boating excursions to breathtaking sunsets, there is no better place than here in Cancun! With so much to do in this beautiful destination—the only limit is your imagination! So don't wait any longer; start planning today what will surely be one of the most memorable events in your life!