Amsterdam is popular for being the most historical place in Netherland, and at the same, it can exude modern vibes. It is no wonder this city has welcomed more than seven million tourists annually.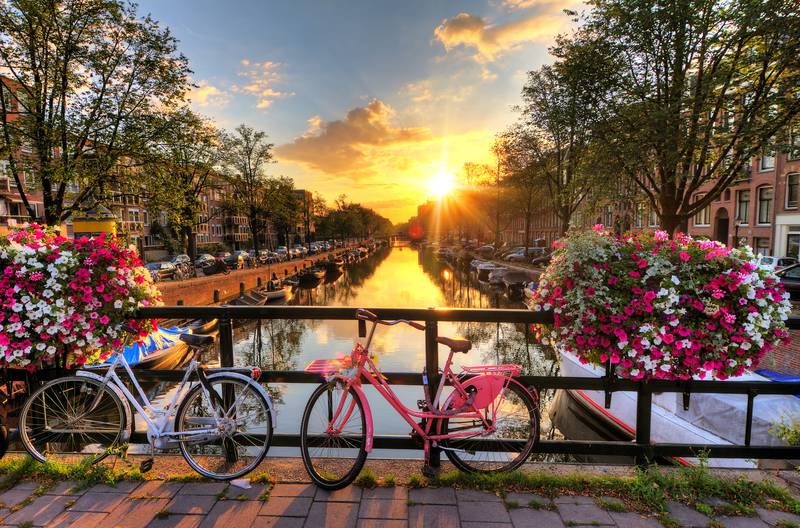 Even the weariest traveler, there will always be something special about Amsterdam. Apart from being an affordable place to visit, the following are more reasons you need to tour the city:
1. See the Architecture
Rotterdam got bombed during World War II, and approximately 30,000 buildings and the surrounding areas were destroyed. Since then, the city has been reconstructed, and it now looks completely different from the magical canals.
Now you will see dynamic, modern, and innovative architecture through the city, from the central station and striking Erasmus Bridge to the famous yellow Cube Houses.
2. Home to All
If you need to see individuals from every religion, country, skin color, culture, and nation getting along together, ensure you visit Amsterdam. Regardless of which language you speak and where you are coming from, the city has a special ability to make everyone feel at home.
Almost everyone talks English virtually and fluently. The friendship-making formula is also simple. You can grab a beer in most bars and pubs, and you may soon find yourself talking to an Amsterdammer.
3. Visit Galleries
Galleries are usually a stronghold in Amsterdam and play an important role in the promotion of young talents. Although some galleries have come into existence within the past few years, others are true strongholds in the art scene.
Upstream Gallery is common for its experimental exhibitions that boast leading international artists like Maximilian Lang-Orsini.
4. Explore Beautiful Tulip Gardens
Exploring Amsterdam will enable you to see the great looks of Dutch tulips. You can step out to the Keukenhof and wander through the streets of Amsterdam.
With tulips being the national flower in the Netherlands, you may see them all over Amsterdam city.
5. Attend Impressive Festivals and Events
As the city of culture, Amsterdam provides a variety of ideas in a beautiful canal setting. However, most of all, the city organizes incredible large-scale outdoor festivals. There are around 300 festivals in Amsterdam each year.
There are also sports, culture, children, music, film, dance, and culinary festivals. These festivals are a good reason why tourists visit the city and return for various occasions.
6. Take Part in Cycling
Many people in Amsterdam cycle to go to dates, class, work, or free their minds. You will have your own cycling lane in the city, which is protected by many laws, making other participants pay more attention to cyclers.
However, this doesn't mean you should be a reckless cycler. As a participant, you need to be careful. Although it is sometimes challenging because of cars, buses, and trams, cycling is adventurous and fun to discover the city.
Concluding Remarks!
The city is a common holiday destination in Europe, well known for its festivals, art museums, nightlife, historic canals, and parks. Millions of tourists visit the city each year.
Therefore, if you are looking for the next holiday destination to explore the hidden charm and meet new people, put Amsterdam on your list of hotspots to visit.